Business Outline [ Fasteners ]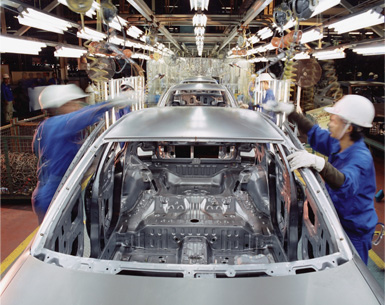 Along with uses related to cars, household appliances and construction, demand for fastener products is spreading in every possible direction. We take on the challenges of providing optimum procurement through the MOS Group's value chains that meets every customer requirement.
We are also developing new business models with a focus on the automotive industry and its increasingly expanding overseas operations, taking advantage of our Group's global network, which enables ideal worldwide procurement. We serve as an indispensable partner for all our customers' manufacturing needs.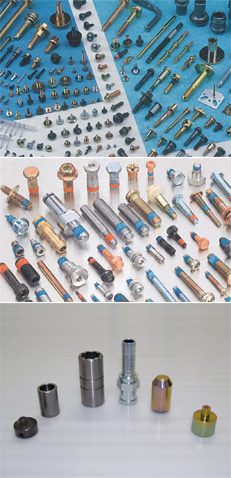 ●Small bolts and screws

Hexavalent bolts, Weld bolts, Flange bolts, Bolts with washer, High Tensile strength bolts, Stainless bolts and other various bolts, Various small screws, Tapping screws, Free terminal screws

●Nuts

Hexavalent nuts, Weld nuts, Flange nuts, Nuts with washer, Stainless nuts, Various self-locking nuts and other, various nuts

●Other fasteners

Washers, Rivets, Pins, Springs, Collars, Spacers, Steel clips, Various washers, Various steel balls

●Special parts

Special cold-forged parts, Hot-forged parts, Non-magnetic steel parts

●Other processing

Processing for preventing screw, loosening, Non-chromium processing

●Pipe wire processed products

Pipe products, Products made by expanding or, shortening tubes, Products made by bending pipes, and wires

●Plastic products

Plastic clips, Plastic pins
Please click here to contact us
Tokyo Headquarters
Tel: 03-6777-6106 Fax: 03-6777-6306 [ MAP ]
Osaka Headquarters
Tel: 06-7711-6296 Fax: 06-7711-1970 [ MAP ]