Business Outline [ Finished Wire Products ]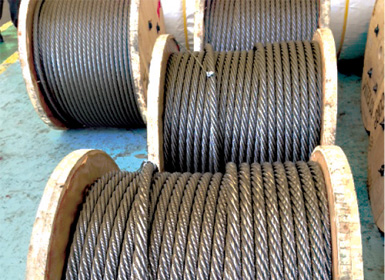 When it comes to finished wire products and related products, our team of professionals—primarily focusing on the civil engineering and construction sectors—can supply products nationwide.
We actively collaborate and cooperate with manufacturers and customers in response to great structural changes within industries and diversifying values, serving as a bridge between them. We make new business models closely tied to local communities, putting the customer first, and maintain a primary focus on the environment, disaster preparedness, earthquake reconstruction, urban development, social welfare and recycling.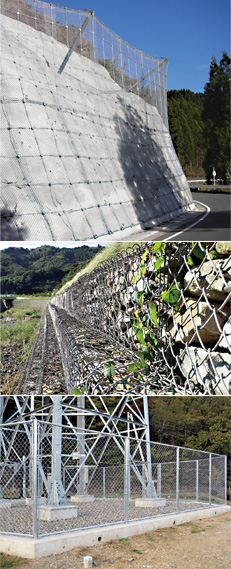 ●Wire processing products

Fences, Gabion mattresses, Gabions, Wire ropes, Stainless steel wire ropes, Wire ropes for elevators, Cable barriers, Wire rope slings, Soundproof barriers fall prevention wire, Bridge stay cables, Suspension bridge cables, Steel wires and strands for, prestressed concrete, High tension bolts, Stud bolts

●Environment-friendly products and disaster prevention products

Soundproof barriers, Noise barriers, Fall prevention railings, Fall prevention nets, Solar-powered lighting columns, Fences for protection against animals

●Landscape products

Aesthetic fences, Guardrails

●Products developed by MOS business partners

Suspension bridge components, Simple steel plate retaining walls, Webbing slings
Please click here to contact us
Tokyo Headquarters
Tel: 03-6777-6103 Fax: 03-6777-6302 [ MAP ]
Osaka Headquarters
Tel: 06-7711-6293 Fax: 06-7711-1925 [ MAP ]